Sacha Inchi Plantations
Sacha Inchi is a woody vine that grows up to about 1,700 meters above sea level. The vine is trained along wires, similar to grape vines, which allow for easy picking of the fruit.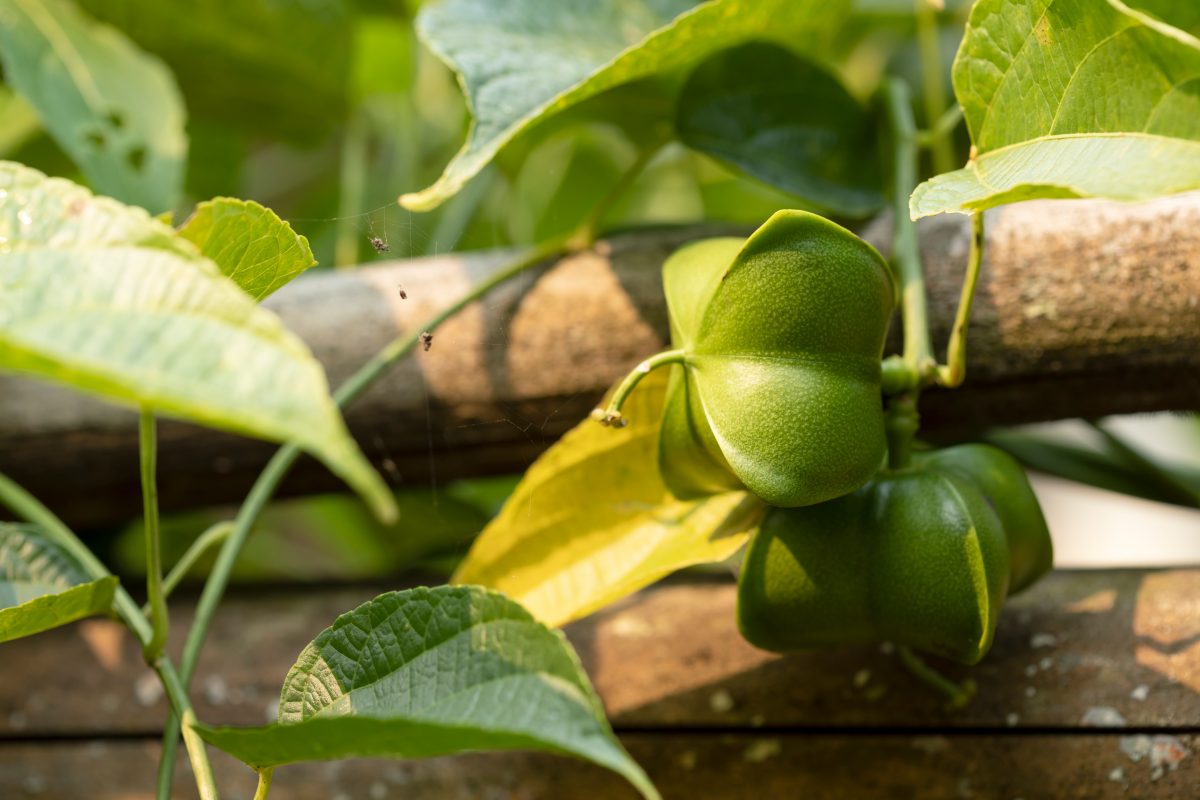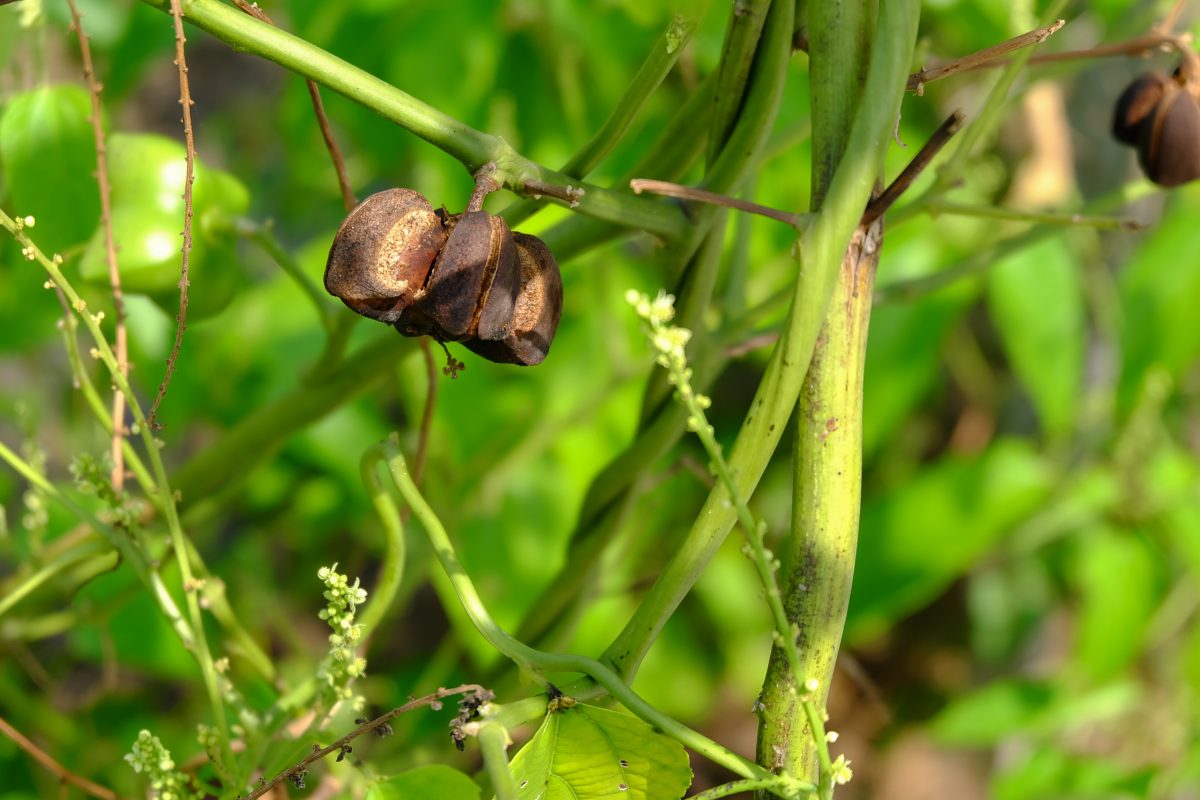 THE RIPENED FRUIT IS READY FOR PICKING
The Sacha Inchi fruit is star shaped with 3 to 7 points, each point containing a little seed. The fruit is a vibrant green color until it matures and turns brown. When dried and brown, the seed is ready to be harvested.